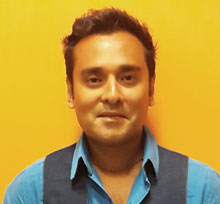 Joy Ghoshal,
Co-Founder, Head – Creative Solutions
Dhritish, also known as 'Joy' graduated from a B-School to start a career in advertising in Publicis. He then moved to Coca Cola India after which he co-founded Marching Ants with Rajeev Chudasama. Over the years, he has worked on over 400 campaigns for feature films and across a wide spectrum of brands.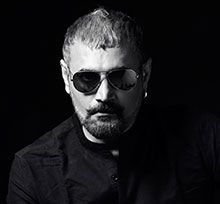 Rajeev Chudasama,
Co-Founder, Creative Director
Rajeev graduated from Baroda Fine Arts and started his career as a Visualizer in Publicis. He then moved as the Creative Head of Contest2win.com and finally as the Creative Head of MTVIndia.com before co-founding Marching Ants. Having worked on over 400 films, Rajeev has been credited with being instrumental for changing the visual landscape of the Indian Entertainment Industry.